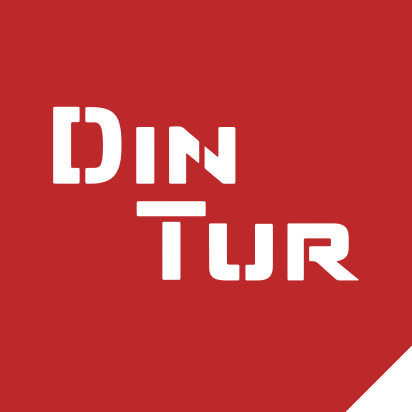 Fishing tips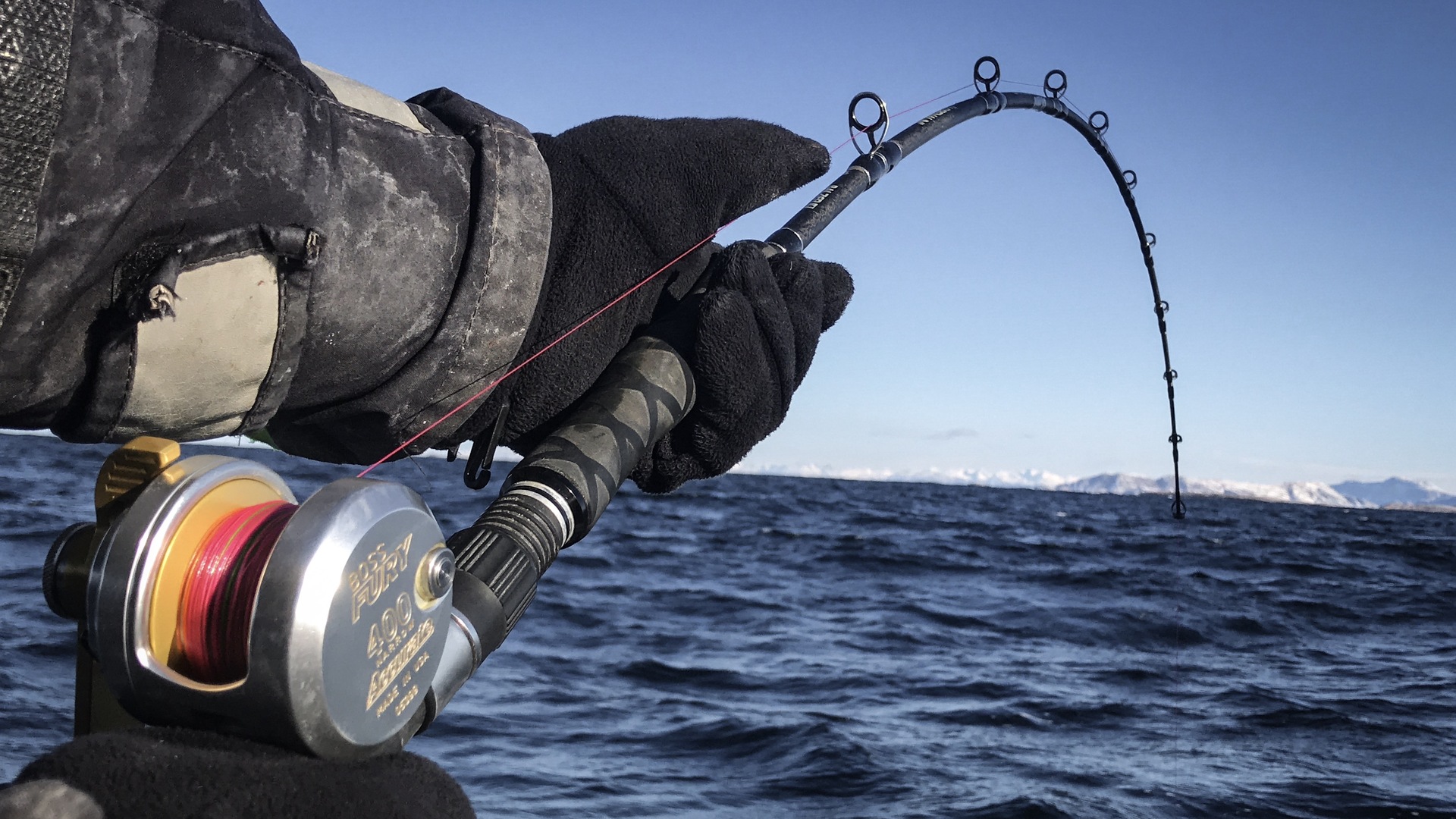 Din Tur fishing tips
When you book your fishing trip with Din Tur you are guaranteed a high standard of accommodation and boats, in a prime location for the best fishing spots. We have already done this work for you! But we have saved the best and most exciting job for you - namely, catching the fish of your dreams yourself.
At Din Tur we try everything to make your fishing dream come true, but it also requires that you as an angler are well prepared. In order to be successful, you should inform yourself well in advance about regulations, species, minimum sizes, fishing gear and fishing methods. However what is almost more important is a good dose of patience and perseverance. Local knowledge is also a very important factor and our hosts have it. Your host will be able to answer most of your questions and will be happy to help.
There is a lot of information when it comes to choosing the right equipment and technique. Therefore, we would like to share some of our tips and experiences with you.
We hope that our information will be useful and helpful in your preparations for your next fishing holiday with Din Tur in Norway.
Correct choice of rod and reel
ALL ROUND GEAR: Unfortunately, there are limits to the number of fishing rods you can take with you on your trip. So, if you are only going to be using one rod we would recommend a medium sea fishing rod, 6-8 feet long and around 20-30 lbs action. This is a sufficient choice in most cases.
LIGHT EQUIPMENT: For the more experienced and avid fisherman, we recommend a light rod with a length of 2.15-2.40 meters and a casting weight of around 80-200 gr. A reel of size 4000-5000 or 250-300 meters of multifilament line with a breaking strain of 10 to 20 kg. This is similar to PE class 1.7 - 2.0. These can withstand a light casting weight of up to 200 grams and are well suited for fishing up to approx. 10 - 60 meters.
HEAVY TACKLE: Rods from 6-8 feet with an action of around 30-50 pounds. These require a reel with a gear ratio that makes it easy to reel in the bait from the deep. The reel should have a capacity of up to 400 meters of multifilament with a breaking load of 25 - 30 kg per kg in PE class 3-4. You can fish well up to 300 meters deep with it and you can use up to 1 kg of lead on deep-sea fishing.
REEL: Sea fishing reels (multiple reels) in size 10-25 are in trend today, these take up approx. 300-400 meters of multifilament in the PE class 1.5 - 3.5 with a load capacity of up to 18-30 kg. This equipment is well suited for fishing to depths of 100 meters with jigs and shads weighing up to 400 grams.
Multiplier reel for deep sea fishing
Casting reel
Jigging and deep sea fishing rod for multiplier
Casting rod
Which line should I use?

Multifilament line (braided line): is the best choice for deep water with a strong current, multifilament line is the only thing that is well suited for sea fishing in Norway, these lines are thin and without stretch, so you have very good contact with the bait.
Some lines are marked with different colors that change every 10 meters to help you find the fish. Lines of 0.20-0.30 mm are recommended here. A larger diameter means more pressure and flow in the line, and this makes fishing with lighter weights more difficult.
Many manufacturers of multifilament's specify their line in the so-called PE class.
braided line in different colors change every 10 meters
Knots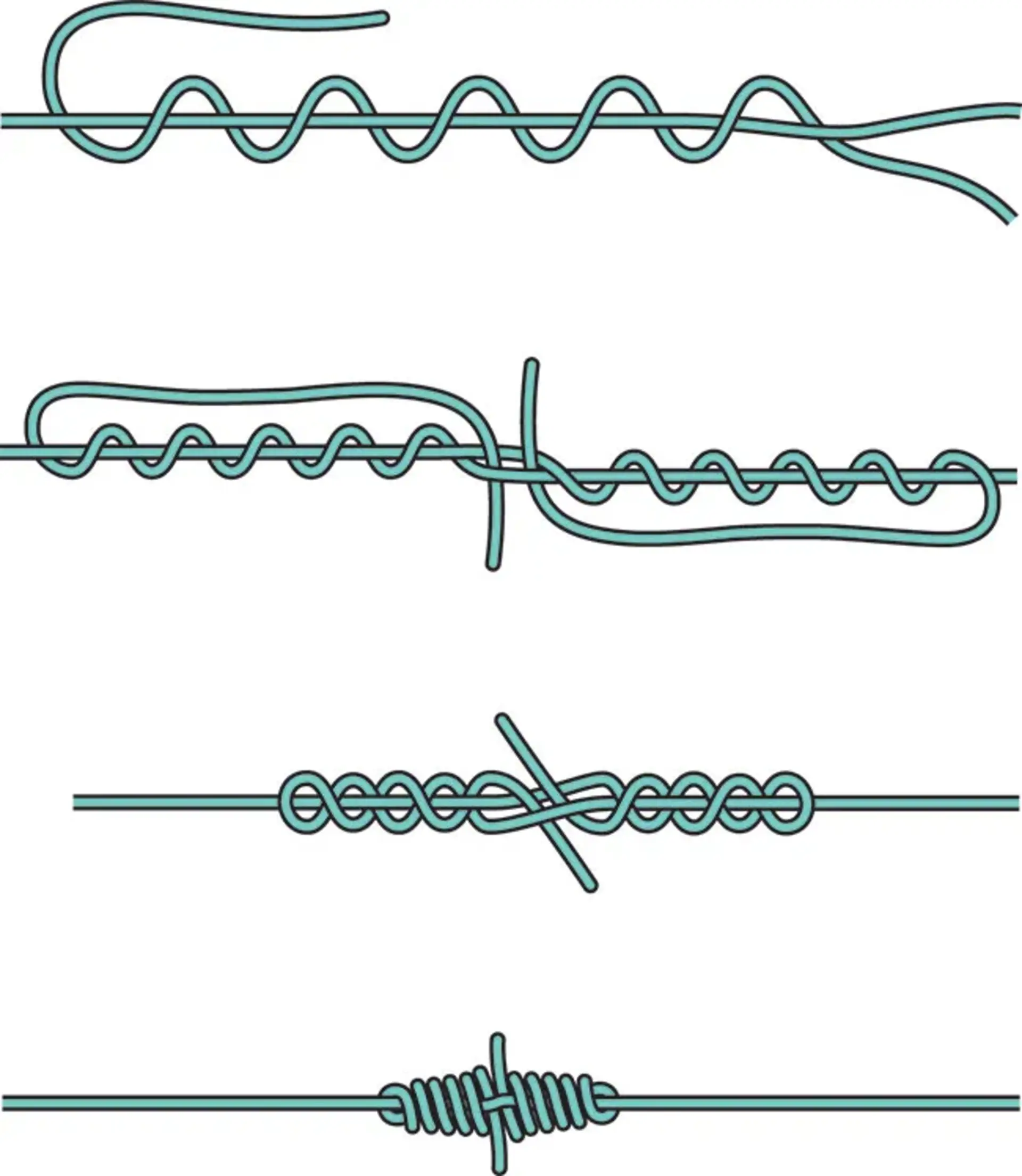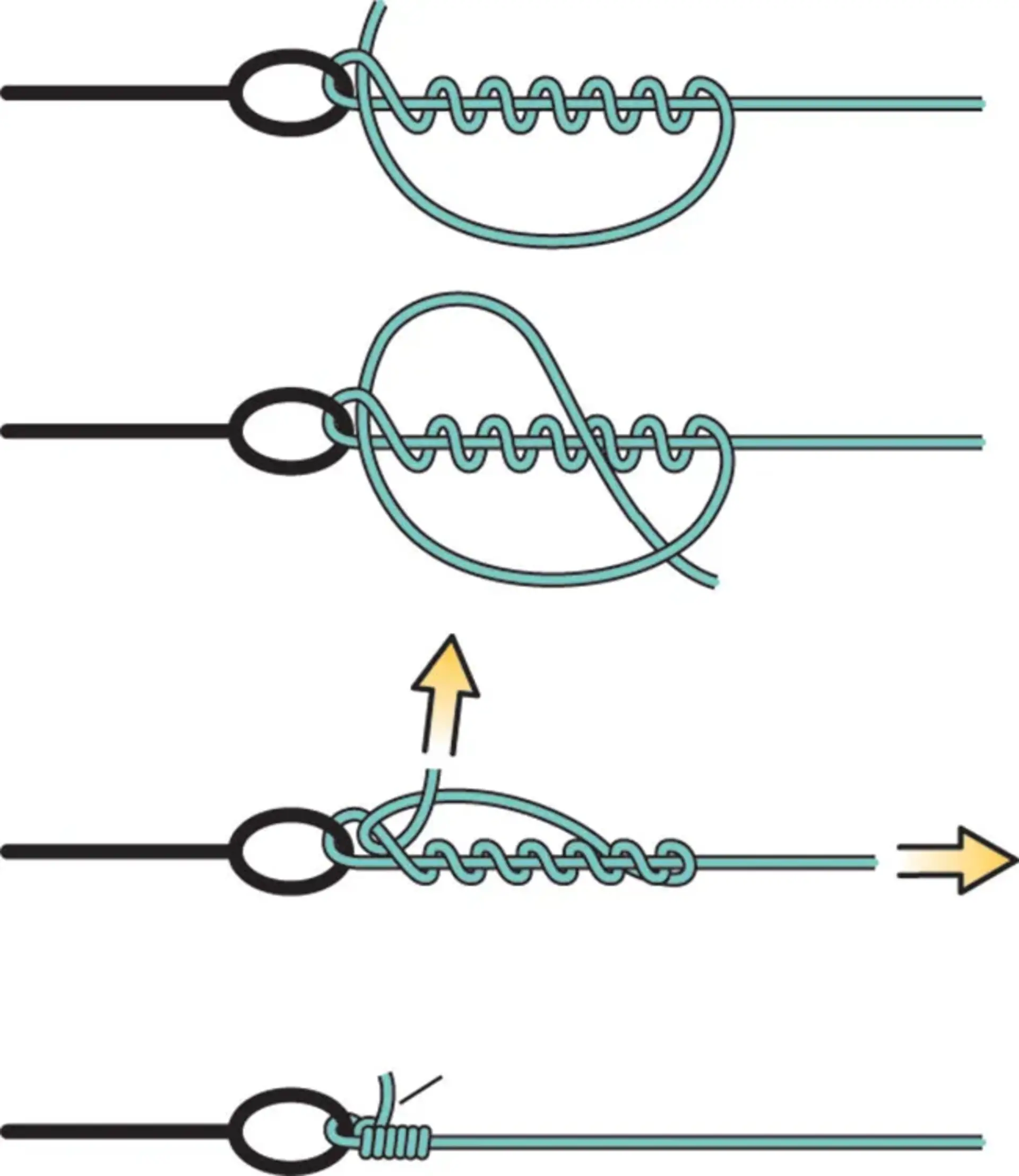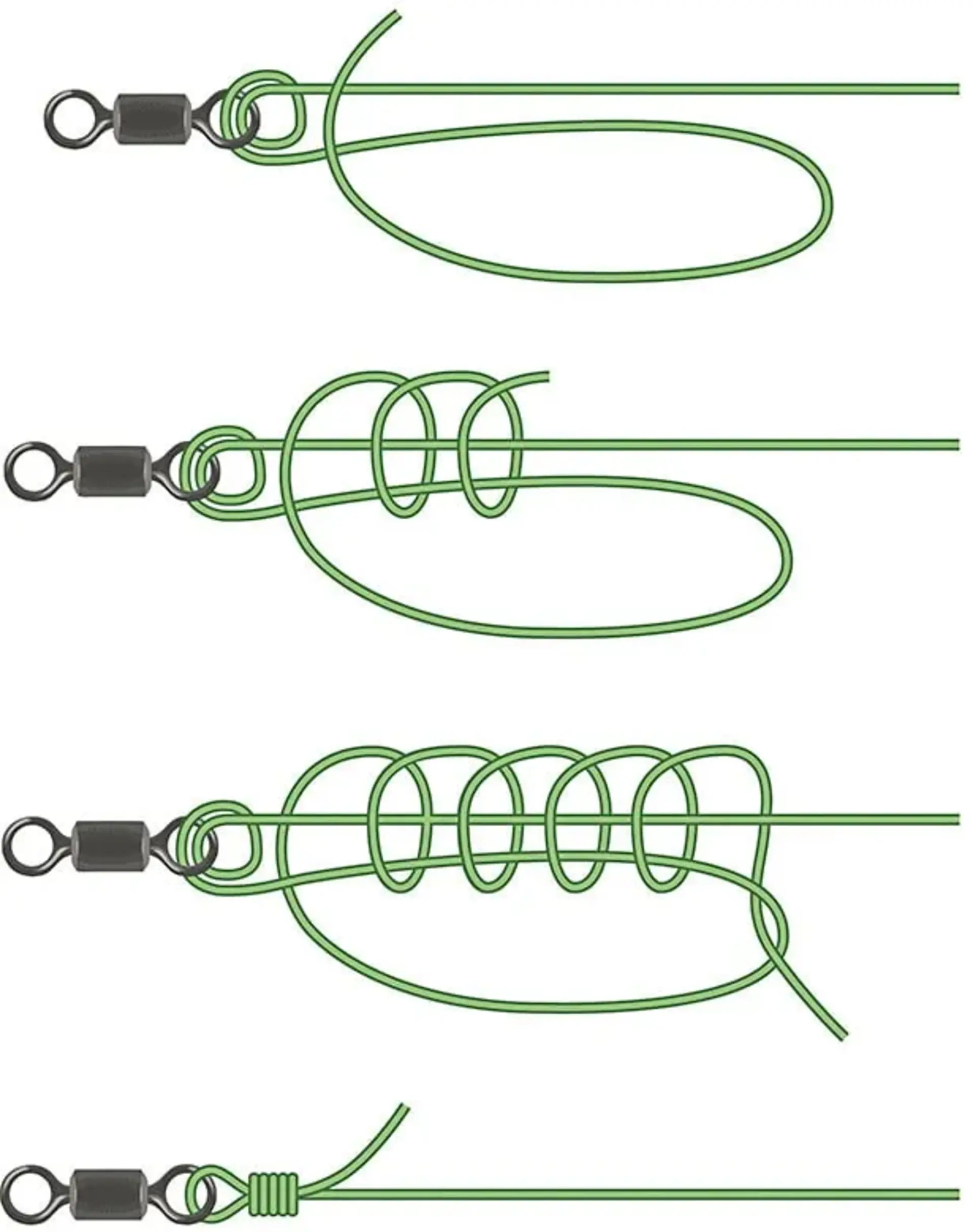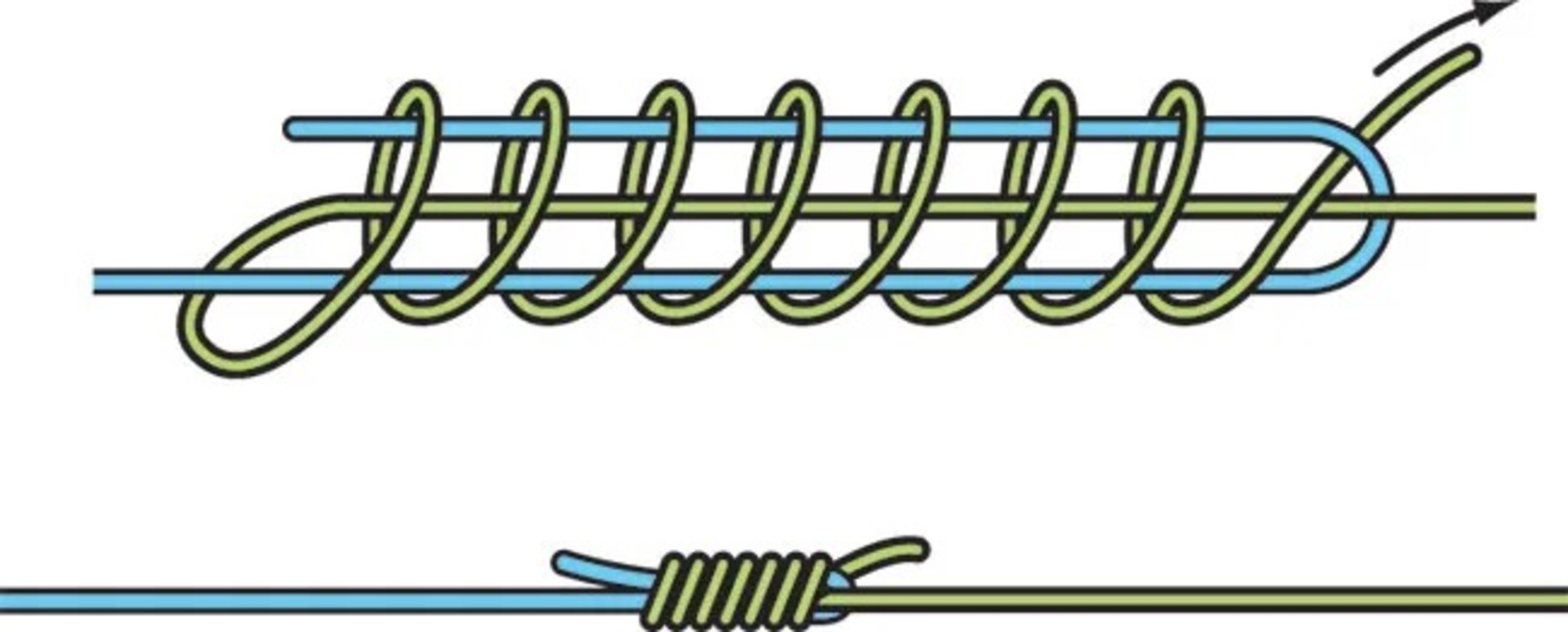 Baits
Traditionally, pilkers are mostly used in Norway. Most pilkers sold in Norway are of good quality and often very expensive. Some make their own pilkers or find cheaper imitations. The most important thing is to make sure that the split rings and treble hooks are of good quality. An easy way to test this is to hold the hook in one hand and the pilker in the other hand, both pulling in opposite directions - a bad ring will immediately open or deform.
Good rings and hooks are a bit more expensive but make a big difference once you hook a big fish.
Which pilkers are used depends on many factors, depths, current, tendon and the season. If the cod are eating on small crabs, a yellow/red pilker is recommended, there are also a lot of herring in the sea, so lighter colored pilkers are recommended.
In shallow water we use pilkers with different colors. In depths over 30 m compact pilkers with some luminescent material are a good choice. Depending on the depth and current, you should use a pilker that is as light as possible. If you want to increase your chances of catching as many fish as possible, you can use a "gummimakk" wich is a hook with small red silcon tubes of different sizes. For codfish, coalfish and pollack we recommend the size 8/0 - 10/0 in red color for the best catch. If you're fishing for redfish then the best color is red and hook size 8/0.
Traditional plik
Standard pilk
Rubber fish
In last year's there has been a growing trend towards rubber fish, especially when fishing for halibut, big coalfish and cod. Here you fish much more selectively than any pilker. With rubber fish you can vary colour, size and weight. We recommend smaller weights of 40-100 g for fishing for pollock and coalfish. And rubber fish of 10-15 cm. When it comes to cod and halibut, it can be a little bigger. Rubbers of 20-30 cm in weights of 150-400 g are often used here.
Deep sea fishing and riggs
In Norway, bait fishing by rod and reel is not common among the local population. Therefore, take with you everything that you need for deep fishing on your fishing trip. For deep-sea fishing for redfish, ling, wolffish you need lead weights of 300 - 800 gr. If you don't want to weigh yourself down on the flight, you can buy these weights in almost all shops in Norway.